CONTACT OR BOOK SCOTT HALFORD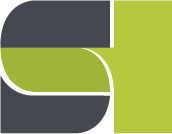 If you would like to reach out to or book Scott Halford, please complete the fields below and click SUBMIT. You can also send your messages to info@scotthalford.com or call 303.818.7565 and we'll be back in touch with you shortly.
"*" indicates required fields
I believe that understanding yourself is your first priority.
I believe you want to know how you matter.
I believe your brain is powerful beyond your imagination.
I believe that the degree to which you keep your agreements with yourself is the degree to which your life will work.
I believe what you pay attention to is what's important in your life.
I believe you know more than you think you do.
I believe your genes are not your destiny.
I believe in living by design and not by default.
I believe that working hard for something makes it more valuable.
I believe how you frame your life every day determines how your day will go—and thus your life.