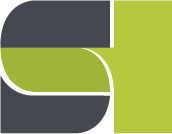 It all started for at 8 years old with a tiny little kid's keyboard that my parents got me as a consolation present when my pet rabbit had its neck wrung by a neighborhood dog.
Later, whenever I was sent to my room for being bad, I would dink around on the keyboard and somehow figure out Christmas songs. I remember how I used to imagine being able to play every single instrument of the orchestra – at the same time! Quite an imagination. But then again, I was bad a lot so I had a good bit of time to think and play on that keyboard.
My orchestra was make believe, of course. And, I still think it's the most powerful thing I ever did – make believe. I like to think that everyone else did the same thing with their own fantasy. Somewhere along the way, most of us abandoned those dreams. I decided to finally play with mine again … just because.
So here it is, a few too many decades late while I mustered the courage to do a CD, and a lot of messing around with music later…here it is. I'm not a trained musician; I mostly pretend at it. And, I didn't fix up the music to make it perfect. It's my hope that you may once again make believe, too. I hope you do. Enjoy.
A lot of people have discovered a sort of secret about me. I dabble in music. It's just the thing that keeps me grounded. I even created a CD of my music, and people keep asking how they can get it. Well here it is. If you care to download the music, please do. It's free. Enjoy and just a word of caution…don't operate machinery while listening to it! It's mellow!